Choosing the right door entry systems for your business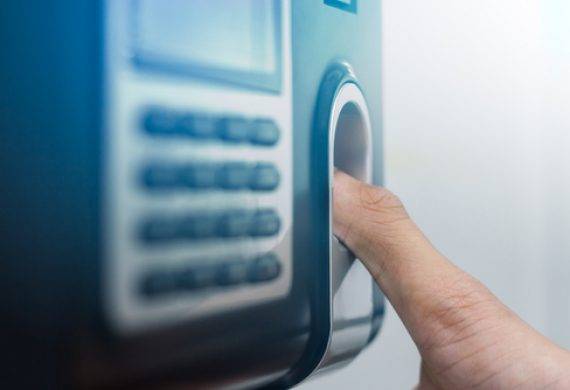 Choosing the right door entry systems for your business
Once installed, door entry systems act as your first barrier of defence against unauthorised entry, intrusion, vandalism, and theft. With so many different types available, we understand however that choosing the right door entry system for your needs can be a difficult and at times, confusing task. For this reason, the Keytrak team are on hand to help make the decision as easy as possible for you. Established for more than 30 years, we are a leading supplier of specialist door entry systems for commercial premises across the North West and can tailor solutions to ensure that your exact requirements are met, whether they are budget related or premises related.
Keytrak Recommendations:
Door Entry Systems for Small to Medium Businesses
If you have a small to medium business with a low number of staff we recommend one of our audio door entry systems. Catering to lower budgets without compromising on security or reliability, an audio based system allows you to control who enters your building by communicating verbally without having to open the door. This is perfect for if you have a receptionist monitoring who enters the building and when. Once approved, granting access is simple as you can instantly allow entry remotely. Dependant on your requirements, we can install a GSM kit which calls your mobile or landline.
If you want to go one step further,  we also supply and install a video door entry systems which in addition to allowing you to communicate verbally with visitors, allow you to identify visitors with full confidence thanks to a high quality video feed.
Door Entry Systems for Large Business with a High Traffic Flow
If you have a large business or complex with a large influx of staff and visitors coming and going through several doors each day, you need a system which provides you with a total security solution. For those with a limited budget, a video door entry system can provide you with a fantastic level of security and control over your premises at all times. If budget isn't a concern however or you have areas which are restricted, then a biometric entry system may be just what you need. A fantastic example is the innovative ievo Ultimate Biometric Reader which uses fingerprint recognition to grant or deny access. Although more expensive, the systems are cost effective in the long term as you eradicate the need for fobs, cards and keys.
Contact Us Today for a Professional Installation or Repair
If you're interested in upgrading your businesses entry security, please do not hesitate to contact us today. We have a team of expert engineers on hand who can install your system with minimal disruption and we currently provide our services to leading UK businesses such as the Britannia Building Society and the Inland Revenue. Alternatively, if your current entry system is faulty, we can also you with a fast repair and maintenance service.