We repair door locks on UPVC, timber and metal doors
What ever issues you are experiencing with your door locks, Keytrak can help you with fast effective repairs. Our locksmiths have vast experience dealing with all door and lock types.
If your door lock needs repairing, then contact one of our locksmiths to arrange a visit. We're available 24/7 so call us now for a fast response.
Timber door lock repairs
Aluminium door lock repairs
UPVC door lock repairs
Handle replacements and repairs
Door Alignment
Hinge replacements
Lock gearbox repairs
Cylinder replacements and more…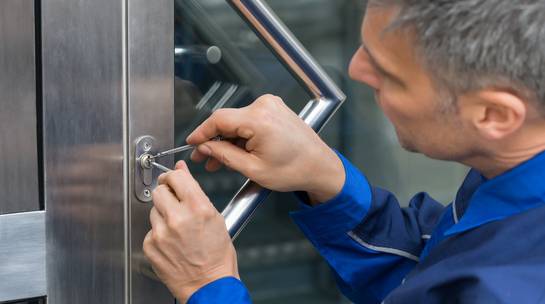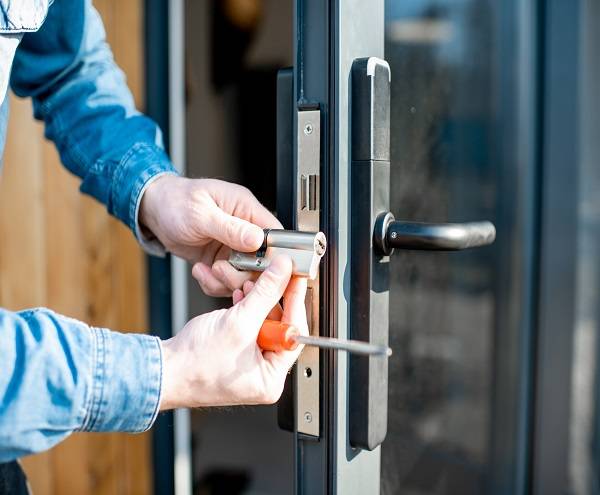 We cover door lock repairs on commerical and domestic properties
Keytrak provide door lock repairs for both domestic and commercial properties.
The Keytrak team of engineers are highly skilled in the installation, repair and maintenace of both mechanical and electronic locking systems. This includes repairs of:
Mortice Locks
Rim Locks
Euro Cylinders
UPVC Gear Boxes
UPVC Strips
Metal Door Locks
Electric Locks
Mag Locks
Electromechanical Locks
Padlocks
Safe Locks
How much is a lock repair going to cost me?
When booking in a locksmith, we know how important it is for you to understand pricing and costs. Below you'll find some estimate prices to help you budget.
Lock Repair. If your lock just needs a bit of TLC and some adjustments, then prices start from £78.00.
Upgrade Locks. If you need to upgrade your locks to something more secure, you are looking at around £ 100.00 for the first lock, and £ 40.00 per additional door.
Failed Mechanism. If your lock mechanism has failed completely then it is likely to cost you around £ 200.00 for a replacement.
Need a quote? Give the office a call on 0151 495 5740 or use our contact form to get in touch.