Biometric Access Systems
Biometric access systems work by measuring and using biological features to create a high security door entry system. Keytrak work with a range of products including fingerprint readers, facial recognition, iris scanners and wave devices.
One solution currently utilised in Keytrak installations is the IEVO Ultimate fingerprint reader in conjunction with Paxton Net2 Access Control. Combined, these systems provide a seamless, high security, networked, biometric security solution to customers. They are particularly useful in buildings which have high footfall, where supplying all individuals with fobs or swipe cards could be expensive (especially if they are regularly lost). Biometric entry systems are very often used in high security complexes, as the individual nature of fingerprints and facial recognition mean that doors cannot be breached by borrowing keys or fobs. Instead, only the individuals who are authorised to enter certain areas, can. These restrictions and entry privileges can be altered by you at any time, giving you the freedom to tailor your access control systems to your specific needs and requirements.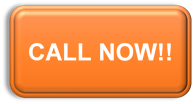 The Development of our Biometric Access Systems
Our biometric soluitons have been developed by a team of designers and engineers at the forefront of this technology, making them, in our professional opinion, the most reliable and secure readers available. To ensure that your biometric access systems work correctly, we offer a fitting and training service. Our team is highly skilled and are experts in biometric access systems and so you can rest assured that we will supply you with the knowledge to use our systems to their full potential.
Find our more about our Biometric Access Systems:
For more information, or to discuss your biometric access system requirements, please contact one of our experts on 0151 495 5740. Our team can advise you on the best access control system for your building or complex, taking into account the level of security required and the function of your business.