Paxton Net2Online – Easy Access Wherever You Are!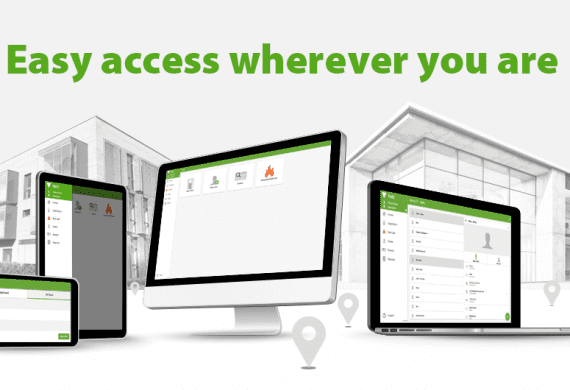 Paxton Net2Online – Easy Access Wherever You Are!
Paxton has released the Net2Online, which gives you total flexibility and ownership of your Net2 system via your web browser.
One of Paxton's Net2Onlines main draws is that it is accessible from any device with an internet connection – Net2Online offers added convenience at no extra cost. So, at any time, at any location and on any device, you have easy access to your security systems.
Net2Online – Smart and Simple Approach to Security
Net2Online is packed full of feature and benefits to aid in your security. These features include:
Easy access wherever you are – At any location and at any time you'll have complete access to your security system. Net2Online is compatible with web browsers including – Google Chrome, Safari, Microsoft Edge and Mozilla Firefox.
Quick and easy to get started – With Net2Online there is no need to install the software (if you have an existing system). All you'll need with Net2Online is an internet connection and user login and password.
Improved user interface – Paxton have updated the interface of the security system with a smart and simple look and feel. The responsiveness has been improved to suit all devices and quick navigation via the home screen.
Net2Online – Manage your Building with Ease
Net2Online allows users to manage their building's security with simple and intelligent features.
Open Door – Open a door directly from your preferred web browser wherever you are
All doors you have access to will appear by default
You'll receive visual feedback – green flash for opened doors and red for access denied
Open a door for 7-second door open time
User Admin – Add, edit and delete users for easy management
Add 'tokens' to users via access denied events
Upload, & edit user photos from your device's camera or album
Manage Anti-Passback, Intruder Alarm and Lockdown user rights
Roll Call – Quickly determine whether users are safe in the event of an emergency
Mark users as safe or missing
See users last no location
Call users via the app
View a user's photo stored in the software
Events and Reports – Real-time updates live information on users' locations
Reports appear in your browser
View live events
Search events and reports
365 days' worth of reports
Speak to Keytrak for Net2Online
If you'd like to upgrade your security systems – please speak to Keytrak today. Our team of security experts can help our customers with their upgrades to Net2 Pro and software updates. For more information do not hesitate to ask a member of our team and we'll be happy to answer and provide clarity on any of the products we supply.