Why is Access Control important?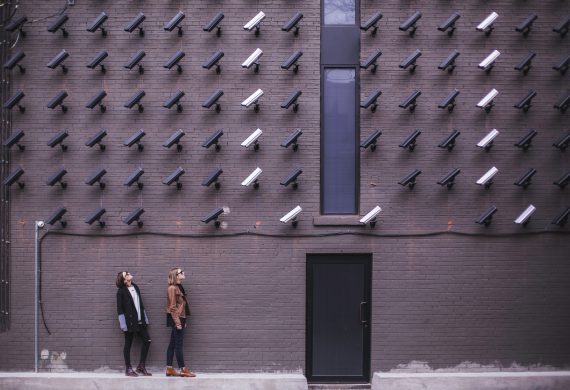 Why is Access Control important?
An access control system can often be an efficient way to enhance security within a commercial premise. More specifically, is used to describe a technique used to control a passage, used for entry or exit.
The key reason for installing an access control system is typically to secure physical access to your building or site. Choosing the correct system can result in access control benefits far beyond protecting people, places, and possessions. So what makes the security system important for a commercial environment?
Why are access control systems important?
Access control ensures confidential information such as customer data, personally identifiable information and property remains secure. Without implementation of a robust policy, organisations can often find themselves at risk of data leakage from internal and external sources.
We have found that this is most important for organisations with hybrid and multi-cloud environments, where data reside on premise and within the cloud.
The benefits
There are a multitude of benefits an access control can provide. Aside from the most distinctive ones, there are additional benefits to implementing the security system including:
User Experience
One way that the system can benefit a commercial organisation is through its user experience. An employee who is entering an access-controlled location will need to present their credentials. This can be physical, such as a key card, or digital, such as information stored within a mobile device. The user can make an unlock request which then proceeds to send the information to an access control unit. After the request has been made, authorisation is granted which triggers the door to unlock.
System Infrastructure
System infrastructure is broken down into three key components, including electric locks, card readers, request to exit devices which are all reporting to the control panel and door status for observing traffic. This can ensure management have a clear scope across the commercial environment, including staff entry and exit times. In closer detail, the system infrastructure comprises of:
Electric locks: Electric locks will lock and unlock, when supplied with power, and are vital for doors on fire escape routes. On the other hand, secure doors are crucial for rooms that need to be protected in the event of an outage – i.e., an IT office.
Access control panel: Control panels are often set-up within a secure location, for example, an IT room. When a user's credentials are scanned, the signal is sent to the control panel which will then grant authorisation to unlock the door.
Access control server: After this, the server will store the system's data and permissions, which will decide to unlock a door for a specific user, whilst tracking data for who enters and at what point of time. Servers often exist within a dedicated computer, cloud-based service, or the card reader itself.
Get in touch
Implementing appropriate access control to high traffic and high secure areas within a commercial premise is vital.
At Keytrak, we supply and install a wide range of access control systems suited for the commercial environment. From facial recognition entry systems, to identity access, our range of access control systems are tailored to suit a range of commercial premises across the Widnes, Warrington and Liverpool areas. For more information around our services, you can contact us today for a quotation on 0151 495 5740.