Security Grilles and Roller Shutters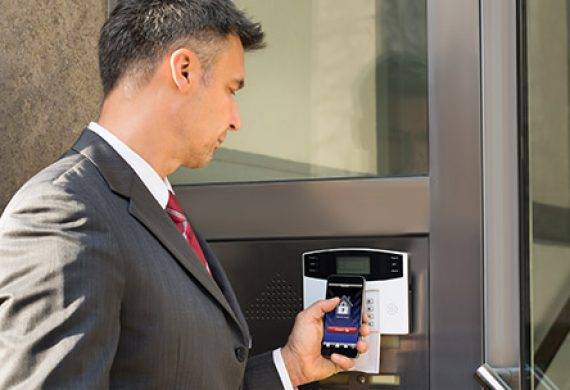 Security Grilles and Roller Shutters
Security Grilles and Roller Shutters
Over the past 30 years, Keytrak have built a strong reputation for installing excellent physical security solutions in schools, homes, offices and retail premises. Each of our solutions offer a robust security solution which actively deters forced entry and burglaries. Below is a brief summary of just some of our perimeter security solutions.
Crimeshield Security Grilles
Crimeshield security grilles can be installed internally or externally and have a proven track record of protecting vulnerable windows and doors from vandalism and break-ins. From a distance, Crimeshield gives the impression that tinited glass has been installed, but up close it is a visible deterrent to potential vandals or burglars. For a sample, or to see an existing Crimeshield installation please get in touch.
Our roller shutter installations at local schools, industrial sites, commercial properties and retail premises provide a robust additional layer of security which instantly deters criminal behaviour. We can provide a wide range of roller shutters for any application. If you are considering a new roller shutter installation or are looking for a repair to an existing one, please contact our office.
Retractable Security Grilles
Retractable Security Grilles are an excellent solution for retail premises, offices and schools. Our retractable grille installations have saved many clients thousands of pounds in preventing burglaries and break-ins. Retractable grilles are a visible deterrent during closing hours, and can be folded away during opening hours to ensure an aesthetically pleasing environment. We offer retractable and fixed security grilles from leading manufacturers such as Seceuroguard and Crimeshield.
Contact Keytrak Today to Discuss your Perimeter Security
We have numerous testimonials for our security grille installations and would welcome the opportunity to quote for the physical protection of any vulnerable windows and doors that you may have under consideration. To discuss your security requirements in more detail, please call us now on 0151 495 5740, a member of our friendly and dedicated team will be more than happy to help!