Access Control Systems
If you're looking for high standard access control systems which are dependable and tailored to your specific needs, look no further than Keytrak. With more than 30 years' industry experience as suppliers of industry leading security products, we can provide you with systems which provide you with complete control over who enters your building and when. From simple stand-alone systems, to fully integrated, networked PC based systems covering multiple sites and thousands of users, we can tailor access control systems to meet your specific requirements.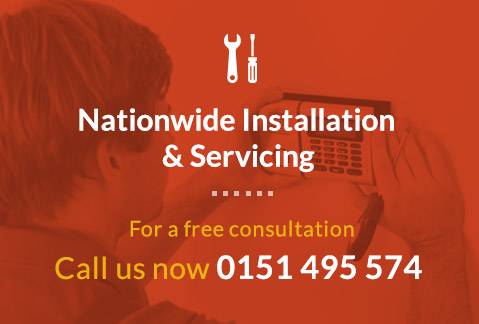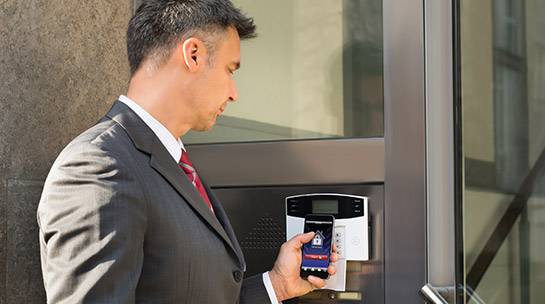 Why Choose Keytrak Access Control Systems?
As one of the UK's leading lock and security specialists, we regularly provide industry leading security solutions to retail spaces, government spaces, police enforcement, offices, and public facilities such as schools and colleges. Our innovative systems and extensive knowledge helps to keep many spaces operating safely and securely.
Currently we specialise in installing access control systems from some of the nation's leading security brands, examples being ASSA ABLOY, Simons-Voss and Paxton. In addition to this, we also have a team of highly trained and experienced engineers on hand who have an extensive knowledge of access control systems and are Gold Level installers of Paxton equipment. Once your system is installed, we also provide in depth training to ensure that you and your team understand the system completely.
Choosing the Right Access Control Systems
Choosing an appropriate access control system for your property can be a difficult, and at times, confusing task. Whether you're in need of access control systems for a school, office block, retail space or for residential properties however, Keytrak can provide you with suitable, industry leading hardware and software which is tailored to your needs.
Small Businesses & Properties
If you have a small property or a small number of staff regularly passing through, a stand-alone access control system may benefit you as it is a cost saving alternative to a network based system. At Keytrak we have a range of stand-alone access control systems to choose from, each of which boasts different functionalities whilst still providing an optimum and flawless level of security for both internal and external doors.
Choose from a traditional keypad, swipe card, proximity token or our latest innovation, biometric fingerprint readers. Dependant on the size of your property and needs, we offer low, medium, and high security stand-alone access control systems. For internal doors, the Paxton Compact is an excellent choice as it user friendly with regards to usage and monitoring user permissions. For external doors, the Paxton Switch2 is a fantastic choice as it offers high security through the fact that it features a reader and a separate control unit which is installed in a safe area to avoid tampering.
Larger Businesses & Properties
If you have a larger business or property with several user groups passing through daily, you may benefit from a PC based, network controlled access control system, rather than a stand-alone system. Offering greater flexibility, a PC based system allows you to set specific access times for specific groups, an example being after hours' cleaners. The Paxton Net2 in particular is an advanced PC based system which offers centralised administration of your access control solution for hundreds of doors and up to 50,000 users. From the click of a button, you can easily grant and revoke access permissions for specific groups and individuals.
For properties requiring a high level of security, IP cameras can also be integrated and the system can also provide live reporting detailing who has accessed what and when.
 Contact Keytrak Today for More Information
If you are interested in investing in your own access control system, please do not hesitate to contact a member of our team today. The above is just a basic breakdown of our stand-alone and network based systems, by contacting us today, a member of our team will be more than happy to talk you through our complete solutions and can answer any questions that you may have. At Keytrak, we take great pride in providing reliable, innovative and cost effective solutions which provide you with total peace of mind and an optimum level of security for your business's premises, assets and personnel at all times.