Introducing the Act 10 Keypad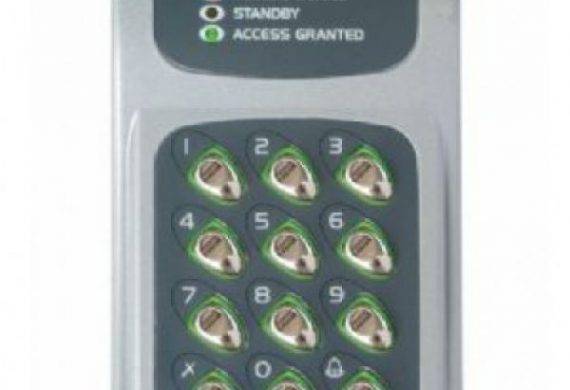 Introducing the Act 10 Keypad
At Keytrak, we supply, install, and repair a vast range of electronic keypads and one of our absolute favourites to date is the Act 10 keypad. Supporting up to 10 user pin codes at any given time, the electronic keypad is a versatile system which provides commercial, residential, and industrial premises with a high level of security at all times. Totally user friendly and reliable, the keypad has received nothing but praise from our customers and instantly provides users with total peace of mind.
A versatile access control solution at your fingertips
As a leading security specialist with more than three decades worth of experience under our belt, we have installed a wide range of electronic keypads for customers nationwide and as technology has advanced, so have the products that we supply. Looking at the Act 10 keypad in particular, the system ticks all boxes in terms of being user friendly, durable and very reliable making it one of the most popular keypads that we currently install.
Featuring an anti-vandal die-cast zinc finish, back-lit stainless-steel keys and an optional weather shield, the keypad is perfectly suited to both internal and external installations and is very versatile. The keypad itself is incredibly user friendly, using a simple light system to grant or deny access, red being access denied and green being access granted. It can also be intergrated to work alongside a door entry system or access control systems, further increasing the security of a property. To view the full specifications and features of the keypad, click here.
Speak to us today to upgrade your security with the Act 10 Keypad
If you would like to find out more about the Act 10 keypad, or any of our other electronic keypads for that matter, please do not hesitate to contact us. Our team of highly trained and experienced engineers have a vast amount of experience in installing and maintaining the keypad and can also advise you on whether or not it will suit your requirements.