3 Components of a high-quality security door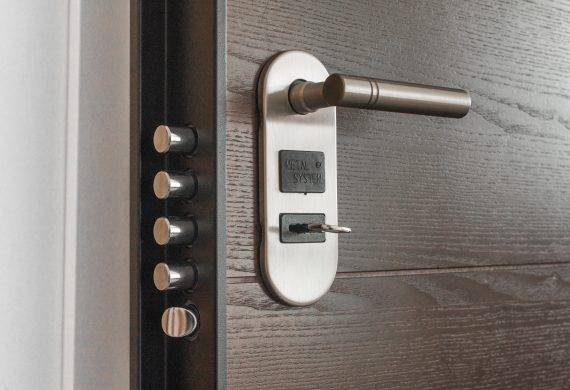 3 Components of a high-quality security door
Security systems and measures are advancing, and with thieves becoming increasingly more determined to enter a building, it's important to consider the importance of a high-quality security door. Combined with other measures such as CCTV cameras, alarms etc., security doors prove to be an efficient way to draw attention to an attempted attack, and subsequently prevent an attack from happening.
However, if a potential attacker is still not fazed by the additional security measures, then a high-quality security door will act as the final line of defense. Certified security doors offer a delay in enabling unauthorised entry, and as a result, elongate the time it would take for a burglar to enter. It's vital that the security door is fitted with the relevant components to delay unauthorised access for as long as possible.
There are several components within a security door that can make a huge difference between an unreliable and reliable security door, given that a door can only be as strong as its weakest component.
Locks
It's extremely common for burglars to enter a property or business premise via the traditional 'smash and grab method'. In fact, many people may believe that a burglar would never be brazen enough to simply walk through the front door, but it is one of the most common entry points for thieves. Locking systems tend to be the weakest component of a door, hence the importance of ensuring this is in fact, effective. With this in consideration, it is important to ensure that the lock on your security door is effective and secure.
Access Control Systems
An access control system is a way to prevent unauthorised personnel from entering a building or room. Access control systems can come in many forms, including a password, swipe card, facial recognition etc. and will help prevent unauthorised access and keep possessions secure, and out of harm's way. It's also important to note that access control systems come in a variety of types, including standalone access control systems, facial recognition access control systems and more.
Not all intruders enter a building via the 'smash and grab' method. In place, intruders can sometimes gain access via stealing a key card, or worse, gathering inside information of a password. In the case where an intruder gained entry via this method, it would be catastrophic to a company. Without having some sign of forced entry, the insurance claim is likely to be invalid, proving to be extremely costly.
To prevent this from occurring, it is advised that key cards/passcodes are only provided to trusted employees. An additional tip is to change passcodes regularly to help prevent unauthorised access with old codes.
Hinges
When a door opens outwards in place of inwards, the hinges tend to be located on the outside of the door also. This can make the hinges far more vulnerable to attack. It's important to remember that burglars generally tend to be experienced, as a result are able to dismantle a hinge rather easily. This can mean that hinges are rendered useless, making it easy for the intruder to simply pull the door away from the frame.
Increasing the level of security held within the hinges is worth doing, especially considering the importance of a security door within any establishment.
At Keytrak we supply and install a wide range of security door sets, for new installations and for retro fit situations. Our comprehensive range in security doors includes 4 grades of LPS1175 high security insurance approved doors, fire rated doors, louvred doors, communal entrance doors, and with choices of colour finish and locking mechanism. For more information around our security doors and installation, you can call us today for a quotation on 0151 495 5740.