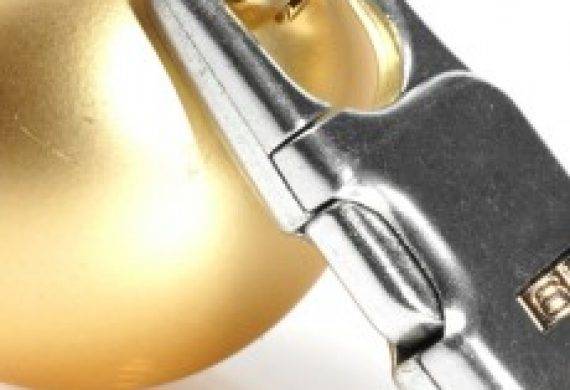 Stay Safe At Christmas
Security Over The Festive Period
Both home and commercial security tends to become more vulnerable during the Christmas period, with shoppers distracting from theft and homes/stores being at a bigger risk of burglary – stores take in more money and homes contain more valuable goods than any other time of the year. We at Keytrak have multiple precautions you can take to protect yourself, your home and your business from unwanted security breaches – whether they be door entry systems, security grilles or CCTV. Here's a brief overview of some safety measures you can take this Christmas:
Security Grilles
If you're a shop/store/small business owner with large front-facing windows, you are at great risk of night-time/ out-of-hours burglaries. By investing in security grilles to cover your premises' front, you remove some temptation that could otherwise arise if passers-by can see through the windows. We offer two types of security grilles: Seceuroguard Security Grilles and Crimeshield Security Grilles. Both security grilles act as deterrents by adding that extra difficulty for those wanting to break in. Seceuroguard is best suited for commercial premises, whilst the Crimeshield Security Grilles are an excellent way to deter break-ins for homes that are situated in problem areas.
CCTV
CCTV is both a deterrent for possible burglars and a method of capturing criminals in the event that they do cause damage or steal from your premises. We offer specific CCTV installation depending on your requirements, and system for CCTV analytics that allows you to view unusual activity and illuminate false alarms.
Door Entry Systems
Our range of door entry systems are ideal for those commercial buildings or sets of flats etc. where it would be preferable for certain people to be granted access, and unauthorised people to be questioned upon arrival. We offer audio door entry systems, electronic keypads and video door entry systems. All of the above allow entry for those authorised by the owner/person in charge of the security of the premises. We offer either purchase only or purchase and installation of our door entry systems, which are available from brands such as Abloy, Assa, Trimec, Alpro, Gem, ASEC and Adams Rite.
Audio door entry systems are ideal for offices where a receptionist could be in control of entry once identity has been established. Keypad or other electronic door entry systems are ideal for businesses or flats that are able to trust employees/inhabitants with a password to allow them entry. Video door entry systems can be used on premises where identity is key to authorisation for entry. No matter which type of door entry system you opt for, you will be taking one step closer to preventing unwanted access to the building, and therefore protecting yourself against crime during the hectic Christmas period.
Contact us for more details on methods of security – where you need security grilles, CCTV, door entry systems, or alarms, Keytrak can supply and install the systems for you, so you can sleep easy this Christmas.