Security Grilles: Discourage Burglars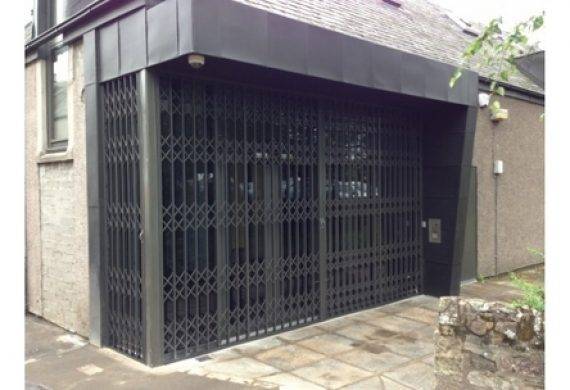 Security Grilles: Discourage Burglars
Security grilles attached doors and windows, and add an additional layer of protection, which discourages burglary attempts! However, they do not discourage the general public from entering your shop or home. With more people turning to electronic security as their main deterrent for criminals, there will always be a place for physical security to protect your home or goods. Security grilles are an excellent method to make your premise harder to break in through entry and exit points.
Security Grilles and Security Grilles Installations
By choosing Keytrak for your security grilles, you'll be choosing a business who takes security very seriously. Which is why we install all our security measures ourselves to ensure a perfect system. Our customer has the choice of either retractable or fixed grilles. Both are as equally as effective as the other. The choice is determined by the property or placement.
Our fixed security grille, our go to choose is Crimeshield. This reinforced security measure protects glass, against thrown or fired objects. Perfect for a number of diverse locations such as shops, schools, places of worship just to name a few.
The alternative to a fixed security grille, are retractable security grilles. Securoguard adds an excellent additional layer of security combined with a classic appearance. This fantastic security measure is perfect ground floor windows and doors and thanks to their retractable gates, they allow maximum amount of light in but keeps unwanted people out. Securoguard 1001 is perfect for offices, shops and other commercial buildings.
Security Grilles Across the UK
So, to find out more about Securoguard 1001 or Crimesheild follow the links to their product pages. Additionally, if you would like any more information about our security grilles or security grille installation, speak to one of our team today. We've helped businesses and domestic properties all over the Manchester, Liverpool, Warrington and surrounding areas, improve their security measures and we look forward to helping you to!