Ultion Anti Snap Lock Cylinder
Information
The Ultion Anti Snap Lock Cylinder is described as being one of the most secure locks ever made. Unlike most locks which have 5 or 6 'pins' in them, the Ultion cylinder features 11 pins to create 294,970 different combination of keys. Banks nationwide only specify 100,000 combinations so with Ultion, you benefit from 3 times the level of security which banks receive.
When Ultion is locked, the centre cam is independently secured instead of being secured to the internal plug – this means that even when the key is left on the inside of the lock, it is still secure.
If anyone does attempt forced entry, the anti-snap lock cylinder automatically activates an attack lock directly into the central cam creating a "Lock Down Mode". Two elements on each end of an Ultion cylinder snap with ease so no matter how determined an intruder may be, he/ she won't get past the attack lock as it is protected and encased within a solid molybdenum core and secured with a dedicated retaining pin.
The cylinder is also virtually self-cleaning as the shape is designed to wipe the key clean at the point of entry. As the cylinder features no magnets, the internal locking system is also protected against damage from metal which usually sticks magnetically to keys.
The Ultion Anti Snap Lock Cylinder is approved by the Master Locksmith Association, the Police and is also approved by British Standards. For more information or to discuss your requirements in detail call one of our team on 0151 495 5740.
Next day delivery available nationwide, and within 72 hours worldwide.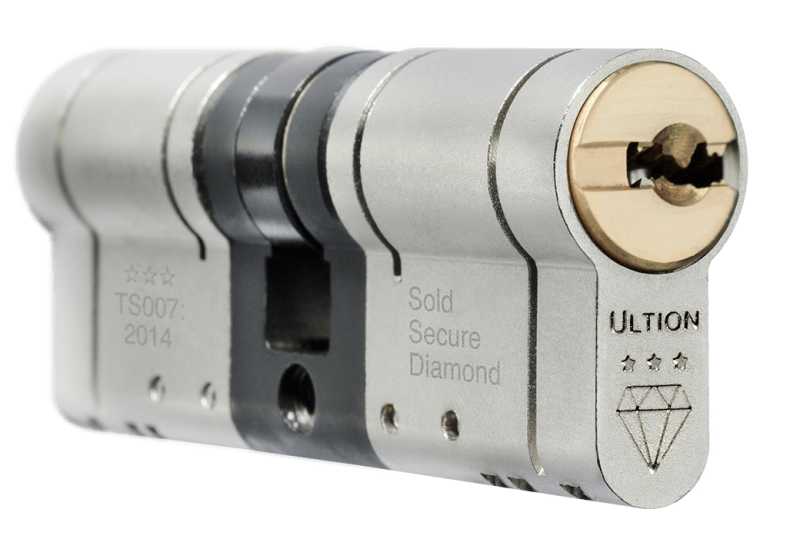 Enquire about this product