Roller shutters from Keytrak
Commonly used for commercial properties, storage facilities and high security industrial sites, roller shutters provide an uncompromising second layer of physical security to the perimeter of any property. At Keytrak, we strongly believe that there is no better method of security than a tough physical barrier and our roller shutters provide exactly that. Manufactured from strong galvanised steel, and available in a variety of gauges, our roller shutters are designed to protect your premises from vandalism and burglary.
When open, our shutters ensure that the aesthetics of your property are not spoiled and when closed, they provide a robust additional level of protection between your building and the outside world. Strong and robust, all our shutters are perfectly suited to a range of applications, from small commercial premises to large industrial sites.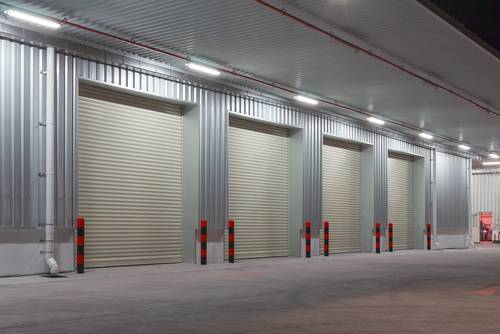 Choose Keytrak for the installation, maintenance and repair of your roller shutters
With more than 40 years industry experience and expertise behind us, our team of skilled engineers specialise in installing, repairing and maintaining both electric and manual roller shutters. So, whether you're looking to upgrade your perimeter security, or your existing shutters are faulty and are therefore compromising your properties security, we can help.
Contact our team today for a site survey and more!
With installations across a variety of sectors, from schools and colleges to domestic properties and commercial premises; Keytrak's team have the expertise to provide you with the best solution for your property. For more information about our roller shutters, or any of our other perimeter security options, please contact us today. We can provide you with professional advice, unbeatable trade prices and can even arrange a site survey at a time that best suits you.