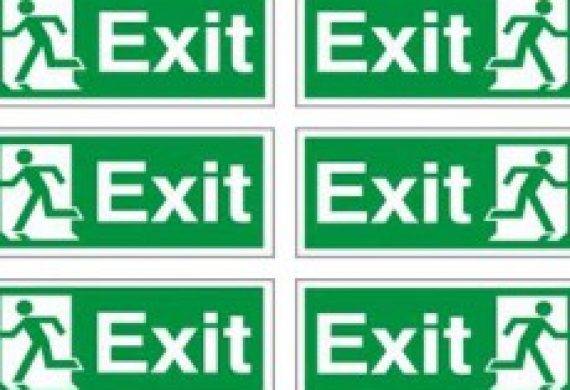 Making a Safe Escape
Making a Safe Escape
Recent figures released by the Fire and Rescue Services show that 46 per cent of public buildings, 42 per cent of care homes, 42 per cent of schools and 37 per cent of hospitals were deemed 'unsatisfactory' when inspected for the correct means to escape in case of a fire. Here Jon Burke, Marketing Manager at Abloy UK, discusses the current failings as highlighted above, and how access control can be managed in a more effective way.
Keeping property and offices secure in the event of an incident as well as managing access is an important consideration for any organisation, but with many businesses employing a green agenda, using a secure electric solution can also bring enhanced energy efficiency benefits. Yet, what seems to be a current failing is that businesses are using solutions that aren't compliant.
Compliant solutions
A compliant solution is one that meets the needs as laid out in the appropriate building regulations. The most important elements here are related to fire compartmentalisation within a building and the ability to escape through mechanical means in case of emergency, and not just a fire emergency; it could also be a gas leak, pollution, terror threat, etc.
There are two standards directly linked to life safety: EN179 Emergency Escape for when the building occupants are aware of the building environment, and EN1125 Panic Escape for environments used by the general public.
These standards state that even if a door is electronically controlled for access there must be a compliant mechanical means of escape in case of emergency.
The outcome of this means that the most cost effective solution is not always necessarily a compliant solution.
Electric locking and the benefits
Unlike electro-magnets, electric locks do provide a compliant solution, satisfying the needs of both fire doors and emergency/panic situations where a mechanical means of escape is required. Exit doors should not be reliant on a fire alarm or some other "request to exit" to allow egress.
The most effective electric locking can be delivered with either solenoid or motorised locks.
Solenoid locks work by controlling either the latch or the handle, and are suitable for internal doors of public buildings, offices, schools or hospitals, and external doors of apartments and detached houses.
These handle operated locks are ideal for use in medium traffic areas where security and accessibility are important. They can be easily controlled by access control systems or through remote control equipment such as a push button, keypad or timer.
Motorised locks work by motorising the bolt back once a proximity card is presented or a request to exit device is used. Without a handle, which is the most vulnerable part of a door, motorised locks are hands-free which improves people flow and makes doors easier to use.
Energy saving benefits
Motorised and solenoid locks also offer an energy saving solution compared to door magnets, which in the current economic climate is a consideration for many businesses.
Although less expensive, door magnets require an electric current to lock the door, so has a constant power supply to keep the door closed. This current then breaks with the use of a request to exit button, cutting the lock's magnetic hold and allowing the door to be opened.
In contrast, a motorised or solenoid lock only uses power when being operated to open the door. As doors are closed for the majority of the time, it is here that energy can be saved. As a general rule, 13 door magnets use the equivalent energy of a kettle being run all day long while electric locks use 10-20 per cent of the energy in the same period.
Although there will always be the temptation to cut costs and to try and have the cheapest solution possible, the growing importance of EN standards in helping buildings make the grade has to be front of mind. It is also about ensuring that public safety is a number one priority.
The above, along with the green benefits compared to door magnets, makes electric locks an ideal solution for applications where security needs to be paramount but a compliant solution needs to be utilised.
For further information on any Abloy products and services, contact Lewis at Keytrak on 0151 495 5740.