The ACT 10 Keypad from Keytrak
The Act 10 keypad is just one of the many industry leading electronic keypad systems which Keytrak supply, install and repair. Sturdy, durable and supporting up to 10 user pin codes simultaneously, the keypad offers the perfect solution for access control and for monitoring who enters and leaves your property. The system is very versatile and its anti-vandal die-cast zinc finish and back-lit stainless steel keys renders it perfect for both internal and external installations. Whether you're looking for a system to increase the level of security and safety of a residential building or commercial building, the ACT 10 digital keypad provides users with total peace of mind at all times whilst also being user friendly.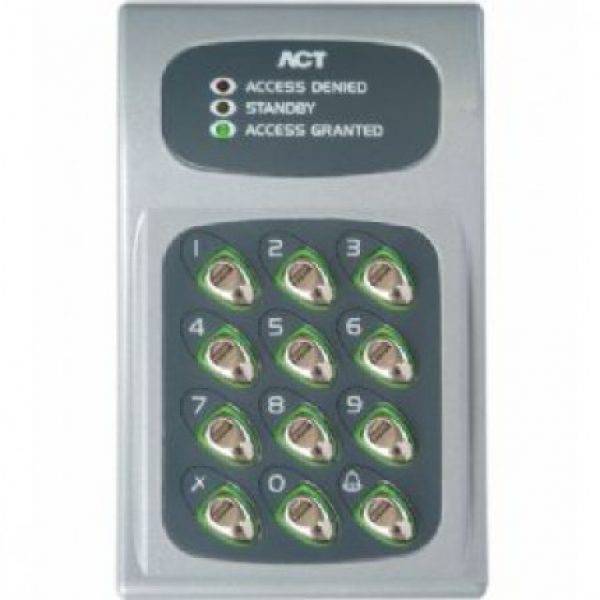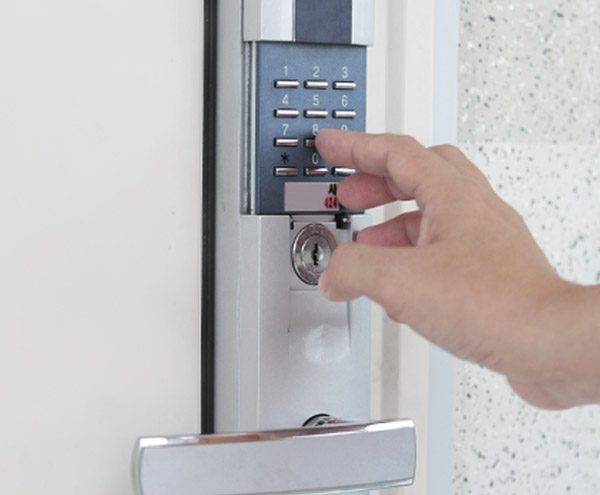 Why Choose Keytrak for the Act 10 Keypad?
At Keytrak, we have been installing and repairing high standard door entry security systems for more than 30 years so you can rest assured that when you choose us for the Act 10 keypad for your premises security, you'll be receiving an excellent service and equally excellent product. We have installed the keypad on a variety of commercial and residential buildings nationwide and we always take great pride in providing a professional and efficient service.
We are a quality assured company with ISO 9002 accreditation, and we are also members of the Master Locksmiths Association. To date, some of our largest clients include the MOD, The Natural History Museum in London, British Nuclear Fuels, Manchester University and the Britannia Building Society. With such a diverse client portfolio and our lengthy industry experience and expertise, you can rely on Keytrak completely when it comes to purchasing and installing the ACT 10 keypad.
As part of our service we offer clients the option of a flush or surface mounted installation and the ACT 10 Keypad can also be used with or without a Weather Shield for additional protection against the elements.
Upgrade Your Security with the Act 10 Keypad
The ACT 10 keypad is a versatile electronic security system which provides property owners and home owners with total control over who enters their property. Our team of highly trained and experienced engineers have an extensive amount of experience in installing and maintaining ACT 10 keypads and our technical team have extensive knowledge of the most suitable applications for this product. To find out more about the features of the ACT 10 keypad, click here. Alternatively, if you have any questions, please do not hesitate to contact us!