Commercial Security Door Tips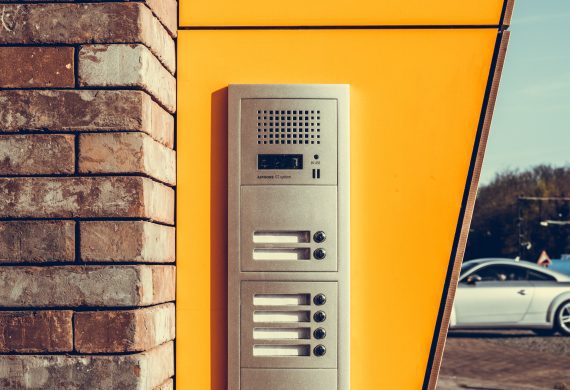 Commercial Security Door Tips
After investing into the best security measures for your commercial premise, it is important to ensure you care for them appropriately, since the last thing you want to do is unintentionally damage them.
Commonly, the standard door etiquette may seem unharmful, but it is not in fact good for doors. A few examples of this include propping your commercial doors open, or slamming them shut, these mindless tasks we often do can often cause a great deal of damage.
Protecting your new security door is a great way to ensure that the product fulfils its role in protecting your business, a few ways to do so include:
Paint the Door
Whilst painting your door may seem like a cosmetic adjustment, it is in fact a great way to prevent rust and uneven closure. These two aspects can reduce the security offered to your business' doors.
Painting over a material that's prone to rusting such as steel, can prevent the metal from oxidizing. If your security door is already painted, be sure to check them regularly for bald spots or peeling paint. Often, paint can begin to wear down around the edges of the door and handle due to contact with the door frame and hands. Painting over these areas will be crucial in preventing rusting.
Be Gentle
Being careful with your door is vital since inflicting force can lead to lasting damage. Often, it can be extremely tempting to simply kick a door open if your hands are full, but over time can lead to damage on the integrity of the door itself. Not only can this lead to damage to the frame of your door, but also the mechanisms that are used to both lock and latch the door. It may seem easier to let your doors slam but be sure to handle with care.
Tweak your doors
If you notice your doors slamming shut or not aligning as they used to, it would be best to have a qualified locksmith come and adjust them accordingly. External security doors that in high traffic areas of your commercial premise require attentive care. Letting the door bang against the frame several times a day can cause damage to both the door, and frame.
Ensuring you are attentive to this kind of issue can prevent a huge cost in repairs further down the line.
Get in touch
Regularly checking on your door can ensure you are alert to any issues that may occur. Commercial security doors come in a variety of styles and form, each requiring attentive care since they can be complicated. If you are noticing an issue with your business' door, calling a locksmith that you can trust knows how to work with various devices that make your door secure.
Keytrak supply and install a wide range of security door sets, ideal for new installations and retro fit situations. Our range includes 4 grades of LPS1175 high security insurance approved doors, fire rated doors, louvred doors and communal entrance doors available in a choice of locking mechanisms and colour finishes. For more information around our services, you can contact us today for a quotation on 0151 495 5740.