Another SALTO Access Control Installation…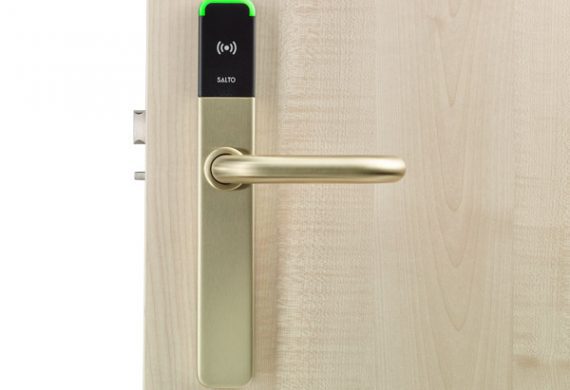 Another SALTO Access Control Installation…
Earlier this week we installed a 16 door SALTO access control system in a supported living environment for one of our customers.
Their main concern was simplifying key management, and improving the security of 16 bedroom doors. Before we started, they just had normal mechanical locks on each of the bedroom doors. which meant that each tenant had to be issued with their own key. This lead to a number of reoccurring issues:
Tenants would lose their keys. This meant management had to spend time either ordering new keys, letting tenants into the rooms with spare keys, and if spare keys had been lost, calling a locksmith to pick the locks open.
Tenants would leave without returning keys. This would mean management would again have to order new keys for the lock.
Whenever keys went missing this also raised a security concern that keys could end up in the wrong hands, so they would often have to get the locks changed, causing a continual expense.
So what was our solution?
We recommended that they install wireless access control handle sets on each of the bedroom doors (similar to the sort of system you see in a hotel).
We would provide software so that they could add an remove proximity cards from one location, making lost keys a thing of the past. OK, so a tenant might still lose their card, but the cards can now be deleted at the click of a button, and spare cards can be kept on site ready to be programmed. So no more lock changes, no more security concerns, no more cutting new keys.
Now there are a lot of options here, with manufacturers like Paxton, ACT and ASSA Abloy all offering their own solution's, but on this occasion we opted for SALTO and their XS4 handle sets.
The reason we chose the SALTO handle sets was because a) they have a proven track record as a robust and reliable battery powered solution, b) They provide an "offline" solution (I'll explain this bit later!) which suited the customers requirement and budget, and c) it comes with intuitive administration software which makes for easy card management.
Offline vs Online Access Control
So what's the difference between an offline and an online access control system? Well, it's pretty much as it sounds. With an online system, the doors are connected back to the software via a local network (can be a combination of wireless and wired depending on the system and hardware), so you get live reporting of events, and you can update access permissions in real-time from the host software.
With an offline system, there is no live network between the doors and the software. So to update access permissions, or to download event history, you need a transfer method. This is usally done via a hand held programmer which plugs into the doors, and your host PC/Laptop.
On this occasion, the customer wanted to save on costs, so they opted for the offline system which reduced the number of components and the installation time required.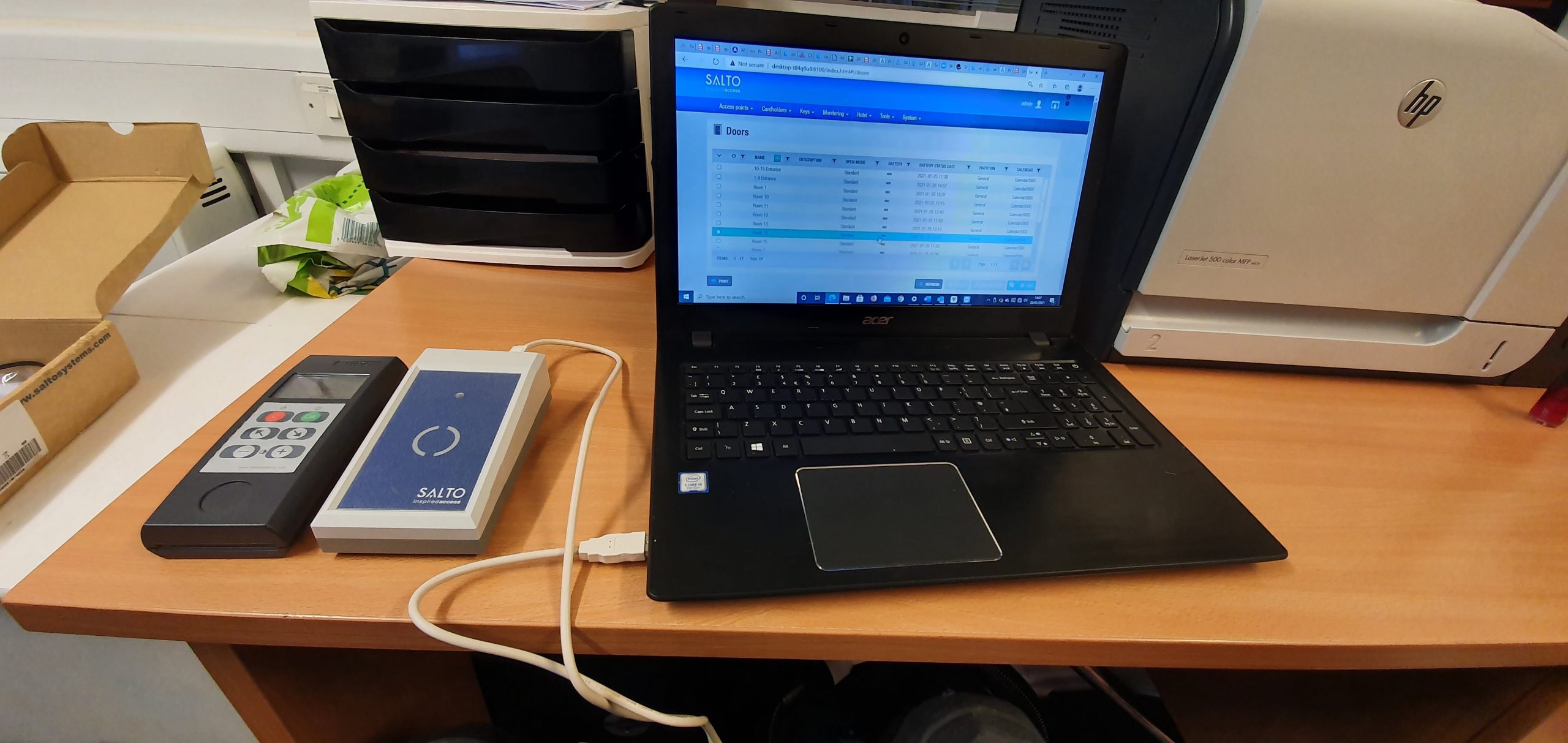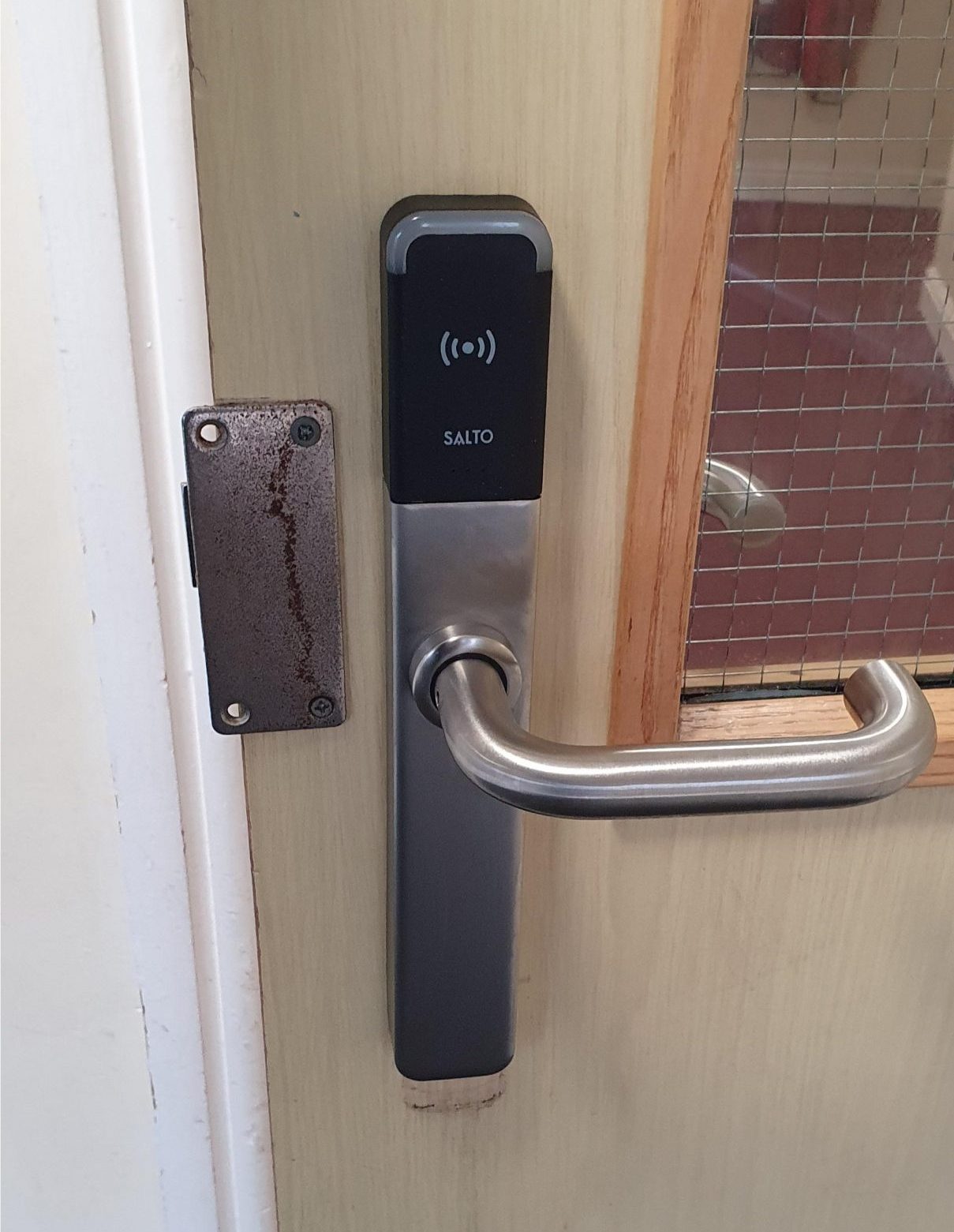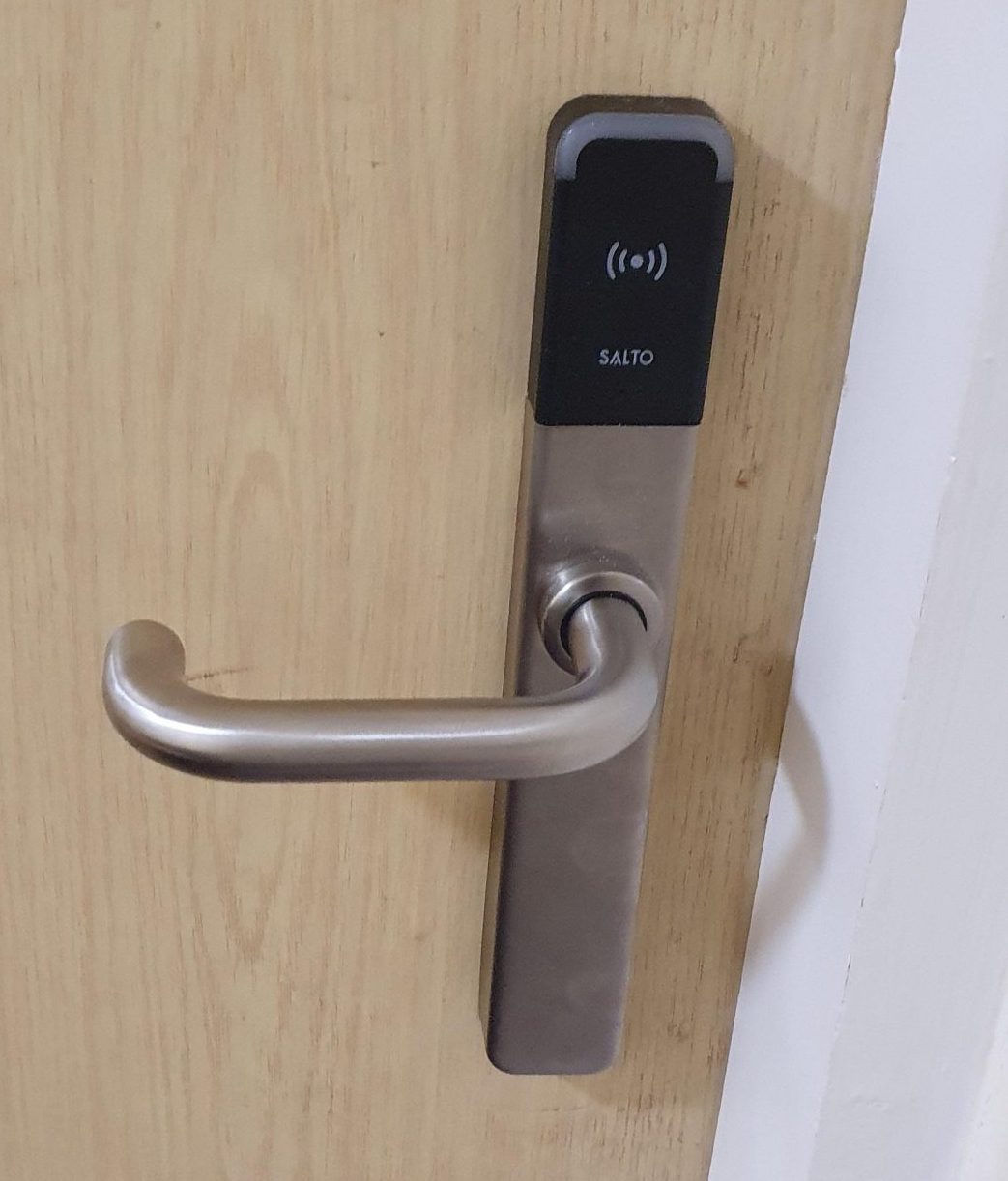 If you're looking for an access control solution check out some of the available solutions here.