All you need to know about Access Control Systems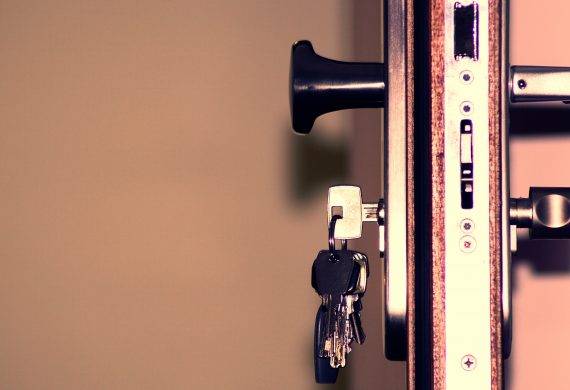 All you need to know about Access Control Systems
Access control systems are an intricate and secure way to keep your business premises under consistent security. Heightening the level of security is not an issue with an access control system, as they provide authorisation to solely the relevant people. Providing access control assumes authorisation to consume, use or control a protected good or service.
Whether you are a business based in Widnes and looking for an Access Control System or just intrigued! We will be covering all you need to know about the functionality of an access control system.
What is an Access Control System?
Now, the fundamental definition of an access control system refers to the practice of restricting access to a property, building or room. An access control system is primarily used to do this, via either physical means (a guard, bouncer, receptionist) or mechanical means like a traditional lock. Additionally, there are technological means that are available, which provide an effective way of securing a premise.
The different types of Access Control systems
There are a variety of access control systems available on the market and with Keytrak, including both physical and electronic access control systems. When choosing the right system for you and your premises, it's important to consider what your purpose of implementing one, is! If you are looking to install an access control system in Widnes, or surrounding areas, feel free to get in touch with us.
Electronic Access Control Systems
Electronic access control systems are in some ways, a more effective method of securing any premises. Using computers to solve limitations of mechanical locks and keys, the electronic access control system in Widnes, and surrounding areas can cut out any additional risk. Risks that you may face with the mechanical methods, include losing keys, and lack of insight into who accesses the premises. With an electronic access control system, you will be able to use a wide range of credentials, which replace the requirement for mechanical keys. Granting access based on credentials used, electronic access control systems can make a great way to monitor access granted.
When access is denied to people who do not have the relevant credentials, the door remains locked, with the attempted access recorded. Whilst those who are granted access, will encounter the door being unlocked for a predetermined amount of time, whilst recording the access. An access control system will also monitor the door and alarm if the door is to be forced open or held open for longer than the predetermined time.
The Advantages of an Access Control System
There are many benefits to installing an electronic access control system in Widnes, and surrounding areas. This includes restriction to unauthorised personnel!
As a business it's crucial to restrict access to areas that hold highly sensitive documentation. With an access control system, your business based in Widnes will have restricted areas secured with no issue. Any sensitive information will be easily secured without the hassle, thanks to restricted access.
Another benefit of an access control system in Widnes or surrounding areas is the ability of recording access granted and denied.
Aside from terminating any privileges that come with your employees' keycard, an access control system can also record and store information. The information recorded provides a concise insight into entry and exit times, alongside who comes into the building. Once the card or fob has been scanned, the access control system is prompted to record the location, time and details of the person who has accessed the building.
You can find more information around the advantages of an access control system in our other article, here.
Summary
If you are looking for additional information surrounding access control systems in Widnes and surrounding areas, then get in touch with us. At Keytrak, we have a wealth of experience in access control systems and can guide you in the right direction.