Advantages of an Access Control System in Warrington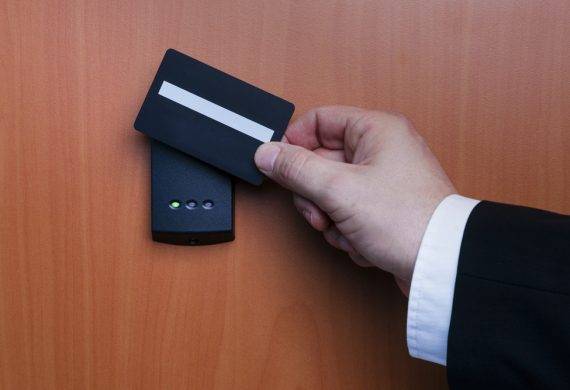 Advantages of an Access Control System in Warrington
At Keytrak, we have an extensive experience in Access Control Systems, including deployment in Warrington. With this, encompasses experience in exactly why an Access Control System is ideal for any environment.
Now, we understand that everyone needs to keep their businesses secure. Thus, the requirement for an Access control system in Warrington, is prominent. The only exemption in this situation, would be if you had under 10 employees, as a secure lock would work well.
An access control system is a great way to curb any security threats that may be hurled your way. Providing a peace of mind that your premises in Warrington are secured, the access control system is a revolutionary security option. The deployment of an access control system is often common to find in an area of a business that is restricted from public access.
There are many non-commercial facilities that have undoubtedly embraced the access control technology. With hospitals, universities, government buildings and even schools implementing access control systems across Warrington, this method of security is evidently popular.
Without further ado, here are our list of benefits to implementing an access control system in Warrington!
The benefits of an Access Control System in Warrington
Restrict certain areas of your premises
No business provides full access to all areas of the office. As a business it's crucial to restrict access to areas that hold highly sensitive documentation. With an access control system, your business based in Warrington will have restricted areas secured with no issue. Any sensitive information will be easily secured without the hassle, thanks to restricted access. More importantly, the organisation will be able to have full control over who has access to that specific office.
Hard to duplicate
The traditional method of using a lock and key, always has its risks. One of the most prominent risk, is the fact that anyone can easily access a key. If someone within the organisation was to misplace the key, duplicating or even using the key to access the restricted area is easy. With an access control system however, duplicating a key card or fob is not as easy. Whatever your method may be, you can be rest assured access control systems in Warrington can provide the ultimate security solutions.
Allows multi-location access
The access control system can make to be a great solution for businesses in Warrington. If you're an organisation with multiple premises, an access control system can make it far easier to move from place to place. Employees or managers will be able to traverse from one building to the other, without any restriction. This can also make for a better solution than having multiple physical keys for different offices!
Record history of entry
Aside from terminating any privileges that come with your employees' keycard, an access control system can also record and store information. The information recorded provides a concise insight into entry and exit times, alongside who comes into the building.
Once the card or fob has been scanned, the access control system is prompted to record the location, time and details of the person who has accessed the building. Management will be far more efficient, thanks to knowledge as to whether employees get to work or leave the premises on time.
Additionally, if there was a case of burglary or vandalism, you can easily identify who had access to the building, and at what time. This makes the process of resolving the case far easier, and more efficient.
Summary
Access control systems have countless benefits, including the ones above. Whether you are a business in Warrington or Liverpool, our access control systems can make for an exemplary solution. Whatever your requirements may be for an access control system in Warrington, we can guarantee the team at KeyTrak will be provide you with an expert service throughout.