KLS Temperature Screening Kiosk
Determine the presence of an elevated temperature in employees, visitors, staff, students or attendees who are entering the workplace. The kiosk features infrared thermal imaging to detect the presence of a high temperature quickly and accurately. It's contactless design further ensures maximum defence against germs and viruses and is the best way to ensure staff and visitors do not unwittingly introduce germs and viruses to the workplace.
Contactless
Incredibly quick 1-second scan time
Accuracy within (+-0.5 degrees Celcius)
Mounting Options / Access Control
The KLS Temperature Screening Kiosk comes with various mounting options including floor mount, deskmount, wall mount or simply surface mount.
Supply prices start at £ 2,400.00 ex VAT. Call Lewis for more information on 0151 495 5740.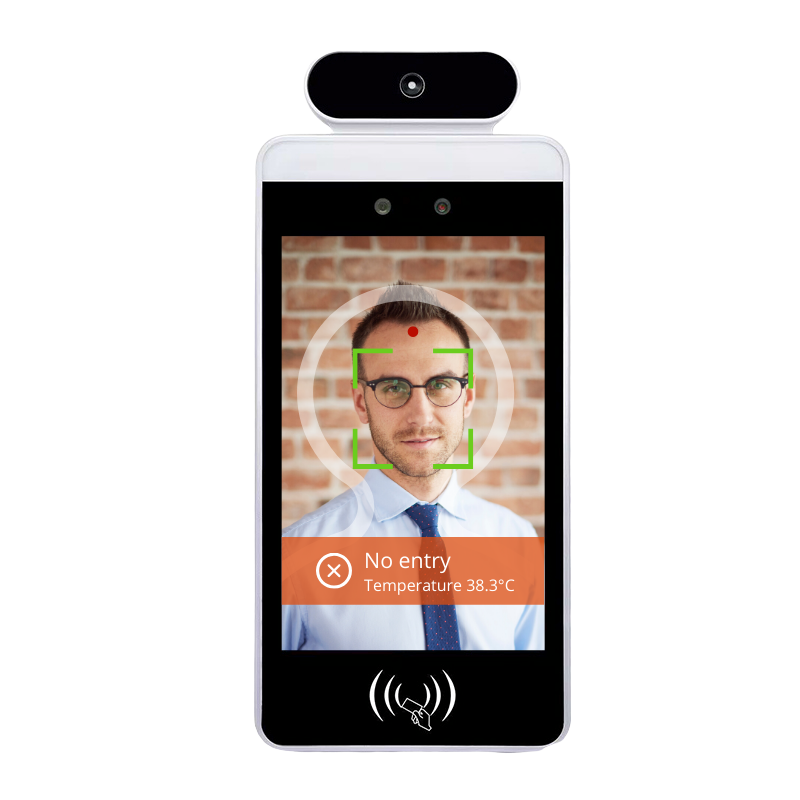 Smart facial recognition
Link to your access control system. Allow or refuse entry based on  the inidividuals temperature, and/or whether they are wearing a face mask.
Industrial-grade binocular wide dynamic camera, night infrared and LED dual photo flood lamp.

Face recognition pass speed is ~ 1 second
Database capacity for 30,000 faces
Supports recognition and comparison of faces with surgical masks on
The 1: 1 comparison recognition rate is more than 99.7%, the 1: N comparison recognition rate is more than 96.7% at a 0.1% misrecognition rate, and the live detection accuracy rate is 98.3% at a 1% misrejection rate.
Durable, commercial-grade hardware
Accurate body temperature detection